Winter Park Sunday Running Group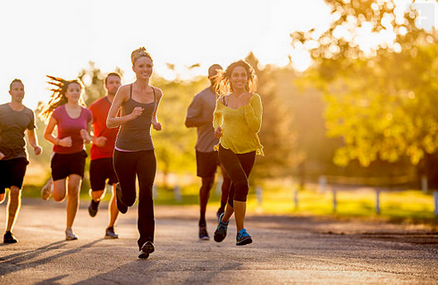 The Winter Park Sunday Running Group has been a source of pleasant running experiences and friendships for hundreds of runners over 40 years. We encourage and welcome runners of all ages and speeds to join us on the course which offers exceptional scenery throughout Winter Park. The most popular distances range from five to ten miles, but the course easily accommodates shorter loops of three or four miles. It is our policy to ensure that people new to the group are warmly welcomed and that they do not get lost on the course.
Date : Sundays, January 7,14,21,28, 2018 at 7 a.m – Weekly on the same day
Sundays, February 4,11,18,25, 2018 at 7 a.m – Weekly on the same day
Event location: Park Avenue & Welbourne Avenue – Winter Park, FL 32789 United States
Contact : Jack Gallagher

E-mail: jackgallagher534@gmail.com
Website: http://www.orlandorunnersclub.org/about-this-theme
…………………………………………………………………………….
The Music of Garland and Rooney
A magical journey from the soundstages of Hollywood to the stages of Broadway, Babes In Hollywood salutes the legendary musical careers of Judy Garland and Mickey Rooney. Featuring such American classics as "Over The Rainbow," "You Made Me Love Me," "Easter Parade," "But Not For Me," "The Man Who Got Away," "On the Sunny Side of the Street," "Meet Me in St. Louis," "That's Entertainment," "Where or When," "Born in a Trunk," "Yankee Doodle Boy," "Come Rain or Come Shine," "Strike Up the Band," and many more!
Ticket Prices:
$42 Evening
$39 Senior Evening (62 and over)
$32 Matinee
$15 Student (11-25 years old)
$15 Industry (Entertainment Professional)
Note: Student and Industry must show ID. Special Rates: $20 Thursday Night & Friday Matinee Preview (Opening Week)
Date :

Thursday, January 25, 2018 at 7:30pm
Friday, January 26, 2018 at 2pm and 7:30pm

Saturday, January 27, 2018 at 2pm and 7:30pm
Event location: Winter Park Playhouse – 711 Orange Ave. Suite C – Winter Park, FL 32789 United States
Contact :

Phone number: 407-645-0145
Website: www.winterparkplayhouse.org
…………………………………………………………………………….
The Cross of Redemption: a James Baldwin Book discussion
A post-humous gathering of works by and about Baldwin that has never before appeared in book form. The writings provide an important addition to the legacy of an undisputed American writer, who still has much to teach us about race, democracy, and personal and national identity.
Date : Sunday, January 28, 2018 from 2 to 4 pm
Event location: Hannibal Square Heritage Center – 642 W. New England Ave. – Winter Park, FL 32789 United States
Contact : 407-539-2680

…………………………………………………………………………….