Winter Park Family Friendly Ride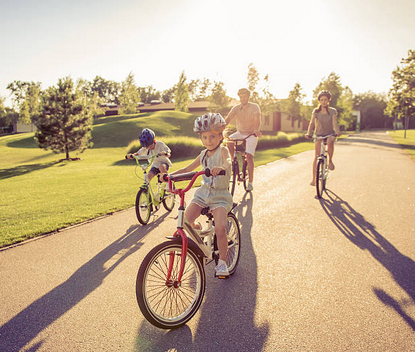 Bring the entire family, invite your friends & neighbors – all ages are welcome! Want to volunteer for the event instead? We need your help too! Please RSVP by Wednesday, May 3 to trafficguy@cityofwinterpark.org or 407-599-3233.
This 5.5 mile ride beginning at Cady Way goes to Lake Baldwin Park and back to Cady Way Park. Riders 16 years of age & under MUST wear a helmet.
Date :
Saturday, May 6, 2017 at 8 am
Event location:
Cady Way Park
2525 Cady Way
Winter Park, FL 32792 United States
Contact :
Website: https://cityofwinterpark.org/departments/parks-recreation/parks-playgrounds/parks/cady-way/
…………………………………………………………………………………
Winter Park Sunday Running Group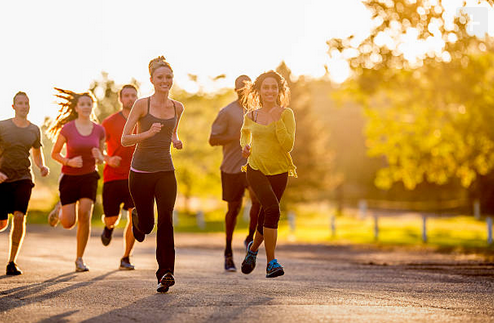 The Winter Park Sunday Running Group has been a source of pleasant running experiences and friendships for hundreds of runners over 40 years. We encourage and welcome runners of all ages and speeds to join us on the course which offers exceptional scenery throughout Winter Park. The most popular distances range from five to ten miles, but the course easily accommodates shorter loops of three or four miles. It is our policy to ensure that people new to the group are warmly welcomed and that they do not get lost on the course.
Date :
Sundays, May 7, 14, 21 28, 2017 at 7 a.m – Weekly on the same day
Event location:
Park Avenue & Welbourne Avenue
Winter Park, FL 32789 United States
Contact :
Email : jackgallagher534@gmail.com
Website: http://www.orlandorunnersclub.org/about-this-theme
…………………………………………………………………………………
Popcorn Flicks in the Park
featuring "North by Northwest". This film is a part of our Popcorn Flicks series, which takes place in Central Park, Winter Park once a month and it's FREE and open to the public!
This classic suspense film finds New York City ad executive Roger O. Thornhill (Cary Grant) pursued by ruthless spy Phillip Vandamm (James Mason) after Thornhill is mistaken for a government agent. Hunted relentlessly by Vandamm's associates, the harried Thornhill ends up on a cross-country journey, meeting the beautiful and mysterious Eve Kendall (Eva Marie Saint) along the way. Soon Vandamm's henchmen close in on Thornhill, resulting in a number of iconic action sequences.
USA, 1959, 136 minutes, Directed by Alfred Hitchcock
Presented by Winter Park CRA and produced by Enzian Theater. This film series features classic films for the whole family. We encourage you to bring a blanket, a picnic or snacks, and some family and friends and join us. Free popcorn for everyone!
Date :
Thursday, May 11, 2017 from 7 to 9 pm
Event location:
Central Park main stage
Park Avenue & Garfield Avenue
Winter Park, FL 32789 United States
Contact :
407-629-0054
Event Website : http://enzian.org/film/the-producers/
…………………………………………………………………………………
Don't Pitch It – Fix It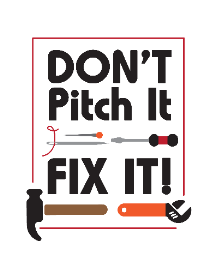 WINTER PARK, Fla., an internationally recognized ICMA Excellence Award winner with accredited fire – rescue, police, and parks & recreation agencies (April 12,2017) – The City of Winter Park and Winter Park Public Library will partner to host the very first "Don't Pitch it, Fix it" Workshop Saturday, May 13, from noon to 4 p.m., at Winter Park Public Library located at 460 E. New England Ave.
This unique community event will provide the opportunity for residents to have broken items repaired by skilled volunteers and/or swap items with other members of the community. The workshop is designed to support the city's Sustainability Action Plan by reducing the daily consumption of goods in homes, encouraging recycling, helping to save money through trade, and learning valuable skills and resources from volunteers within the community. Items that may be considered for fixing or swapping include clothing, eye glasses, bicycles, furniture, electronics, tools, fishing poles and much more. Services are subject to change or increase.
For more information or to volunteer to fix items, please call Jody at 407 – 623 – 3300 , ext. 122.
Date :
Saturday, May 13, 2017
Event location:
Winter Park Public Library
460 E. New England Avenue
Winter Park, Florida
Contact :
Website: wppl.org
or visit https://cityofwinterpark.org/docs/media/press-releases/city-generated/dont-pitch-it-fix-it-2017-05-13.pdf
…………………………………………………………………………………
The Winter Park Playhouse presents "Murder for Two"
Everyone is a suspect in this hilarious murder mystery with a twist. One actor plays the investigator-the other plays 13 suspects and both play the piano throughout! A zany blend of classic musical comedy and madcap mystery, this whodunit is a highly theatrical duet loaded with killer laughs!
SHOWTIMES
Week 5/11 – Thur @ 7:30 p.m., Fri & Sat @ 2 & 7:30 p.m.
Week 5/18 – Thur @ 2 p.m., Fri & Sat @ 2 & 7:30 p.m., Sun @ 2 p.m.
Week 6/1 – Thur @ 2 & 7:30 p.m., Fri @ 7:30 p.m., Sat @ 2 & 7:30 p.m., Sun @ 2 p.m.
Week 6/7 – Weds & Thurs @ 2 p.m., Fri @ 7:30 p.m., Sat @ 2 & 7:30 p.m., Sun @ 2 p.m.
The Winter Park Playhouse is Central Florida's only professional musical theatre and affiliated with Actors' Equity Association.
Fee: $15 – $40.
Date :
May 11,12,13,18,19,20,21,28, 2017
Event location:
The Winter Park Playhouse
711 Orange Ave., Suite C
Winter Park, FL 32789 United States
Contact :
Phone contact: 407-645-0145
Website: http://www.winterparkplayhouse.org/
…………………………………………………………………………………
Happy Mother's Day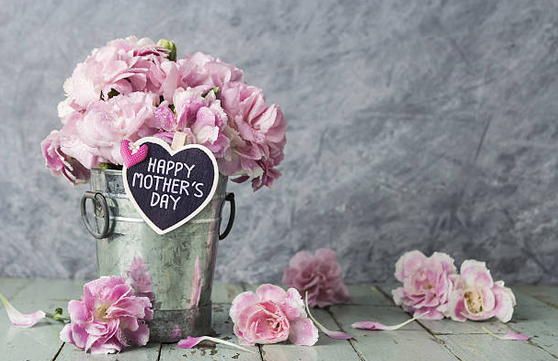 Mother's Day is a celebration honoring the mother of the family, as well as motherhood, maternal bonds, and the influence of mothers in society. It is celebrated on various days in many parts of the world, most commonly in the months of March or May.
Background
Early Mother's Day celebrations can be dated back to the spring celebrations to honor Rhea, the Mother of the Gods, in ancient Greek civilization, according to some sources. Later, Mothering Sunday in the United Kingdom was traditionally a day for people to visit the church where they were baptized, although it now also celebrates motherhood in modern times.
Symbol
Early celebrations of Mother's Day originated from Canada's neighboring country, the United States. Carnations are a popular Mother's Day symbol in both Canada and the United States. Some people may choose to wear a carnation as a brooch on Mother's Day. However, other flowers are also given to mothers or mother figures to symbolize one's love and appreciation for them.
What do people do on Mother's day?
Many people remember their mothers and mother figures on Mother's Day.
Some people give cards, flowers, or chocolates, and/or make handmade items or special meals on Mother's Day. Others take their mothers or mother figures to the movies, a restaurant, café, or a day in a park. Some mothers and mother figures also receive special gifts such as jewelry, clothing, accessories, and gift vouchers for services or products.
Mother's Day falls on different days depending on the countries where it is celebrated. It is held on the second Sunday of May in many countries, such as Australia, Canada and the United States. It is held exactly three weeks before Easter Sunday in the United Kingdom. Sundays are usually non-school and non-working days in these countries.
Date:
Sunday, May 14, 2017 | all day