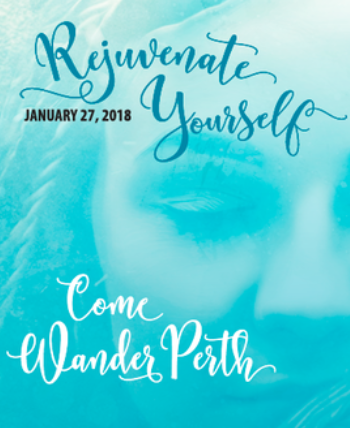 A day of well-being and re-energizing. On January 27, 2018: Save The Date & Bring Your Friends To Enjoy A Beautiful Day In Downtown Perth!
We are pairing 17 local shops with some of Perth's incredible wellness practitioners.
Connect personally with a broad scope of different practitioners who offer years of experience in Health, Wellness & Spirit. Long after the resolutions made at New Year's have faded, this moment of self-care will put you back on track.
Cost is approximately $1 per minute, with a 20 minutes session costing $20.00. Sign up onsite at each business. Choose a time that is best for you! Please click here for more details.
Date :
Saturday, January 27, 2018 from 10am to 5pm
Event location :
Perth ON
Contact :
Denise Carpenter
Phone contact: 613-913-2803
E-mail: kclarke@perth.ca
Website: http://www.downtownperthbia.ca