Things To Do In Perth Ontario
Athletic Centres
PACMAC
Perth Athletic Centre and Martial Arts Club, PACMAC.ca, a gym, fitness classes, karate dojo right in the Old Shoe Factory. A great gym offering something for everyone. No membership required, get a day pass for all access to the gym or any lass on that day.
Location: 1 Sherbrooke St. E, Perth, Ontario
Parks
Conlon Farm Recreation Complex
Conlon Farm operates all year round and offers a skateboard park, hiking, basketball courts, beach volleyball courts and tennis courts during the warmer months, and ice skating, a toboggan hill and cross country skiing in winter.
Location: 6 Conlon Dr., Perth, Ontario
Murphys Point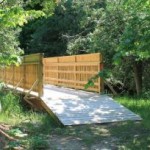 Located on the historic Rideau Waterway, this park near Perth offers tours of a restored mica mine and trails – groomed in winter for cross-country skiing – to sawmill ruins and pioneer homesteads. At Big Rideau Lake, pitch your tent at a boat-in campsite and enjoy boating, canoeing and exceptional fishing.
Website: www.friendsofmurphyspoint.ca
Stewart Park
Beautiful Stewart Park is 5.24 acres of greenspace located just behind Perth's National Treasure, the Town Hall. Stewart Park has vintage, majestic maples, rock wall gardens and the pristine Tay River meandering through it.
For Information: Click Here
Farmer's Market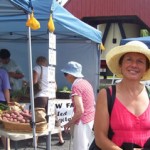 Perth Farmer's Market
On Saturday mornings from May to October, check out the wares at the Perth Farmer's Market, located at the Crystal Palace, across from Town Hall. Local producers sell items like fresh, organic fruit and vegetables, crusty loaves of bread, meat, fresh flowers and herbs, honey and eggs, as well as jewelry and crafts.
Website: www.perthfarmersmarket.ca
Museum
Perth Museum
History and architecture buffs can take a stroll around Perth to admire the well-preserved structures dating from the 19th century. Of particular note are the Town Hall building at Gore Street and Market, which still serves as a Perth municipal building today, the McMartin house at Gore and Harvey and St. James' Church, which stands at the corner of Harvey Street and Drummond.
Location: 80 Gore Street East, Perth, Ontario

***To make this page a great resource for everyone, please share some ideas of other things to do by filling out the form below, Thanks so much for your feedback!