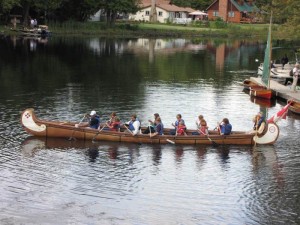 The 20th Annual Lyndhurst Turkey Fair will be celebrated on September 21, 2013 in the village of Lyndhurst, Ontario.
Once again, the fair will be well attended, as the entertainment is worth the trip to the village of Lyndhurst. Join us for Live Entertainment all day long, Free Voyageur Canoe Trips, Antique Car & Boat Show, Horse & Wagon Rides, the Quilt Show and Raffle, the Crafters' Market, Children's Activities, a Petting Zoo and Historical Displays.
Free parking is provided outside of the village with a shuttle to take guests to the fair. Keep an eye on their website to follow the excitement: www.turkeyfair.com.