Savour the best of Ontario's Craft Breweries together with great food and live musical acts on August 25, 2012 for the Muskoka Beer Festival taking place at Annie William Park in Bracebridge Ontario.
For more info on the Beer Festival visit www.muskokabeerfestival.ca.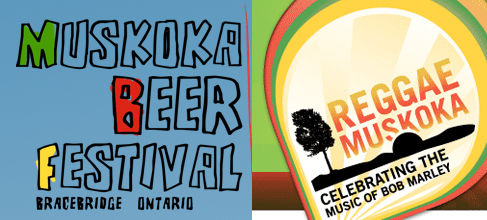 Celebrate the earthly, roots, rock, reggae music of Bob Marley while enjoying authentic Caribbean food and crafts during Reggae Muskoka taking place August 25-26, 2012 at James Kerr Park located on Beaumont Dr., Bracebridge.
For more info on Reggae Muskoka visit www.reggaemuskoka.com.