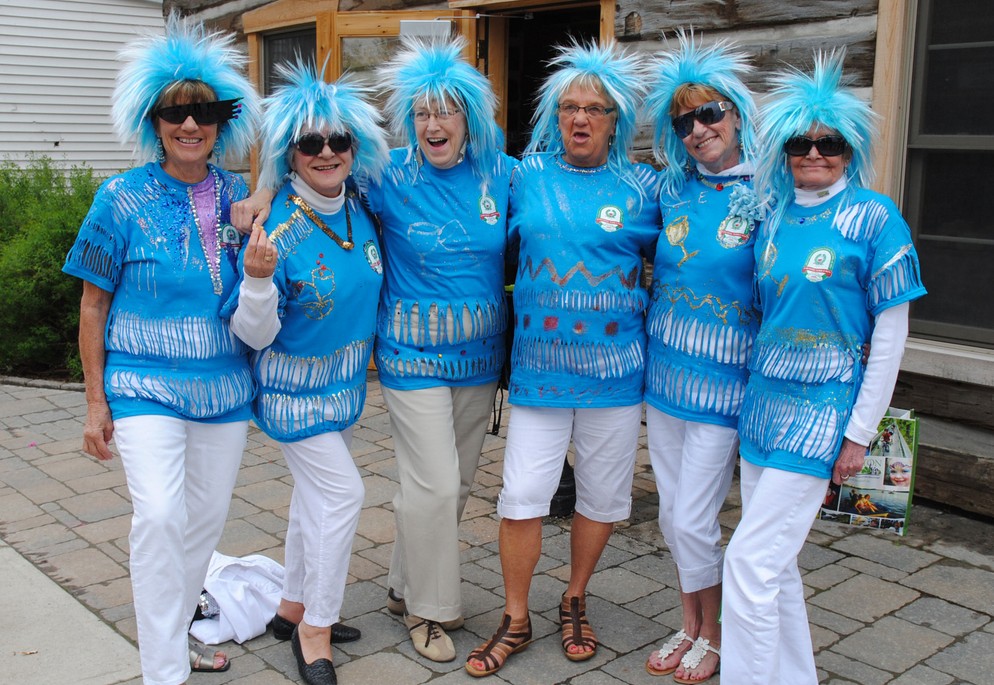 The 9th Annual event is scheduled for Saturday May 28th from 1-5 p.m. and will occur throughout the downtown core.  Last year, the event hosted a record 350 participants. Many of the downtown restaurants are participating and a final list will soon be available.
The T-shirts, which will double as the event ticket, will go on sale at the Chamber of Commerce Visitors Centre and the Thirsty Moose Pub and Eatery at the beginning of April. The cost remains at $25 per person and that includes a free appetizer at one of the participating pubs or restaurants. All proceeds go to support the Carleton Place Sister City Committee's annual Youth Exchange Program with Franklin, Tennessee and Comrie, Scotland.
BIA members are encouraged to get involved by creating a sidewalk sale in front of their business. Offer pass holders a coupon or small token as they pass through or by your store encouraging them to return and shop.   Take this opportunity to partner with one of the businesses participating in the event and create a partnership.
Please remember, you must wear or carry your event T-Shirt (logo visible) in order to participate. Included in the event passport is a voucher for one free appetizer.
This annual wine and food tasting extravaganza is a fundraising event of the Carleton Place Sister City Committee for the Sister Cities Youth Exchange Program involving Carleton Place and sister cities Comrie, Scotland and Franklin, Tennessee.
There will be no bags this year; however, businesses wishing to have an advertisement placed in the event passport (it is well read by all those involved) can do so by contacting Nicole Guthrie at the Town of Carleton Place or Sister City Committee Chairman Jeff Maguire at 613-253-7796. Passport ads cost "a very reasonable" $50 each.
Date :
Saturday May 28, 2016 | 1 to 5 p.m
Location event :
at The Thirsty Moose, and the Chamber of Commerce
Carleton Place, ON
Contact :
Please visit: http://www.carletonplace.ca
or call 613-257-3822