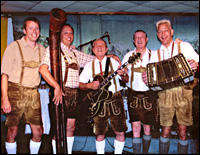 On October 8th and 9th, Celebration Town Center will be celebrating Oktoberfest. Listen for the rustling of leaves, relax by the lakeside and rock your troubles away, or enjoy the live music with family and friends in this one-of-a-kind themed extravaganza.
On Friday October 8th Oktoberfest will be celebrated in the old-world German tradition featuring the sounds of Dan Witucki & Heimatland Musikanten. Come join in on the interactive live show featuring everything from yodeling to crowd sing-a-long fun.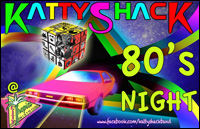 Then, come back on October 9th as Celebration Town Center welcomes Central Florida's premier party band Kattyshack. Kattyshack has been featured in both local and national media and was named one of Florida's top young artists by one prominent local newspaper. "They play an incredible array of 1980's music; it was almost like being back at my high school prom, only better!" one listener wrote.
Hop on a hayride, dance to terrific live music, paint a pumpkin, or just stroll and enjoy the crisp fall air and enjoy the great savings at the lakeside promenade.
Leaves fall daily at 7:00, 8:00, and 9:00 PM.
Parking and Admission are FREE!
Shuttle Bus service from 215 Celebration Place, Celebration, FL 34747
The Fall Festival is presented by Lexin and sponsored in part by Schenck, Mona Lisa Suite Hotel, Axis Magazine, The Celebration Town Tavern, Sam Adams, Pauliner, and Warsteiner® The Premium German Beer. For more information, visit www.celebrationtowncenter.com