Porch Yard and Sale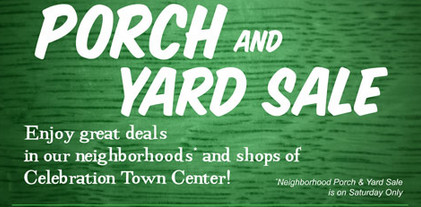 The Porch & Yard Sale is right around the corner. Enjoy great deals in our neighborhoods'and shops of Celebration Town Center!
Mark your calendars for Saturday, March 4, as treasure hunters trek through the neighborhoods in search of that unique find. For more information or to register for a table at Town Hall or to be included on the map, please click HERE. The sale runs from 8 a.m. – 2 p.m.
Date:
Saturday, March 4, 2017
Event location:
Celebration Town Center, FL
……………………………………………………………………………………..
Storm Carnival Fundraiser in Celebration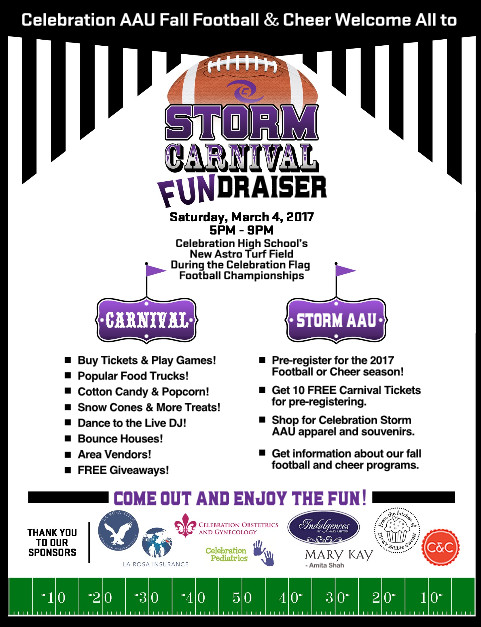 Celebration AAU Fall Football & Cheer will hold a fundraising carnival on Saturday, March 4 from 5-9 p.m. at the high school during the Celebration Flag Football Championships. For more info, please click HERE.
Date:
Saturday, March 4, 2017 from 5 to 9 pm
Event location:
Celebration High School
Celebration, FL
……………………………………………………………………………………..
March Food Truck Friday

Our March Food Truck Friday will be on the 10th. Make plans to join us from 5 – 9 p.m. at Town Hall.
Attendees can enjoy the sights and sounds of DJ Joe Magic, not to mention the culinary delights of many of central Florida's most popular food trucks.
Date:
Friday, March 10, 2017
Event location:
Tow Hall
……………………………………………………………………………………..
Movie Night on the Great Lawn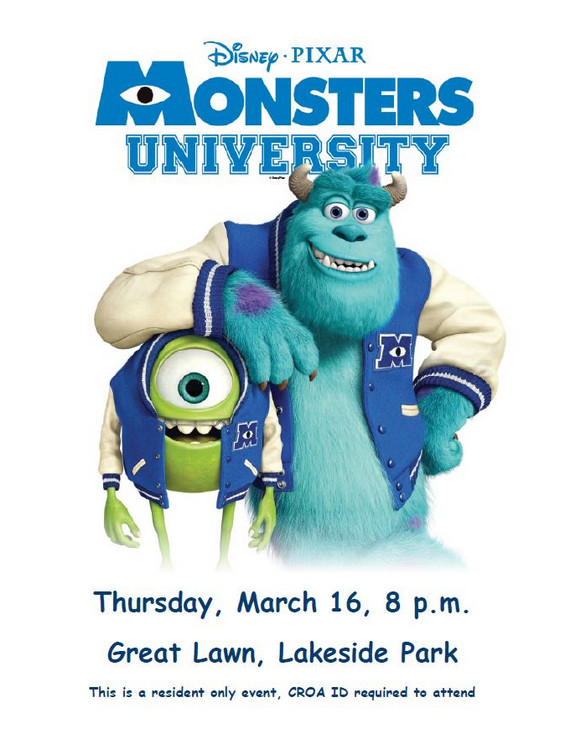 Please note that this event is for residents only. CROA ID is required to attend.
Date:
Thursday, March 16, from 6 to 8 pm
Event location:
Lakeside Park,
Celebration, FL
……………………………………………………………………………………..
St Patrick's Day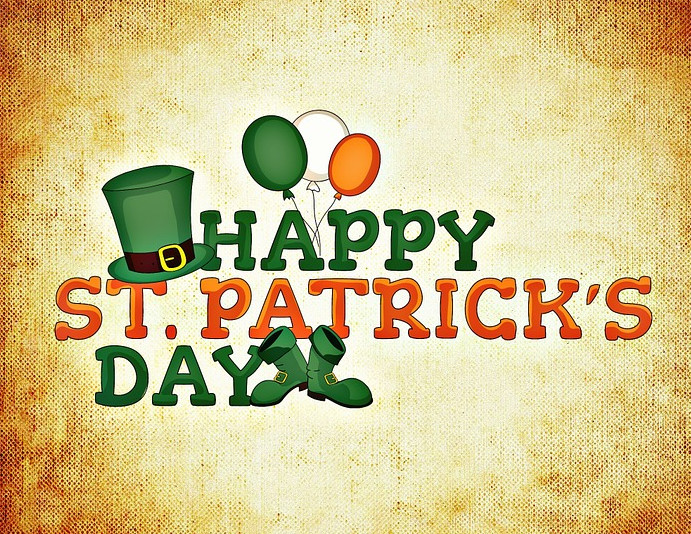 St Patrick's Day is a public holiday in the Canadian province of Newfoundland and Labrador on the nearest Monday to March 17 each year. It remembers St Patrick, a missionary who converted many of Ireland's inhabitants to Christianity in the 5th century. His feast day also celebrates Irish culture.
St Patrick's Day marks the feast day and anniversary of the death of a Christian missionary known as Patrick. He was born in the year 387, probably somewhere near the present day border between Scotland and England. At the age of 16, he was captured and taken to Ireland as a slave. During this period, he became very religious and after six years he fled back to his family.
St Patrick's Day celebrations were brought to Canada by Irish immigrants. The day is a bank holiday in Northern Ireland and a public holiday in the Republic of Ireland. In the rest of the United Kingdom, the United States, Australia and New Zealand, it is celebrated, but is not an official holiday.
People who have an Irish background or enjoy Irish culture may hold Irish themed parties and serve traditional dishes, such as Colcannon or Irish stew. Colcannon is a dish of mashed potatoes mixed with kale or cabbage and Irish stew is traditionally made with lamb and root vegetables.
Symbol
The most widely-seen St Patrick's Day symbols are the colors green, and sometimes orange, and the shamrock. The shamrock is a symbol of Ireland and a registered trademark of the Republic of Ireland. It is the leaf of the clover plant, which grows on the ground, often among grass and an Irish Catholic symbol of the Holy Trinity. It is sometimes confused with the four-leaf clover, which is a variety of the three-leaf clover and is thought to bring good luck.
Date :
Friday, March 17, 2017 | All day
Event location :
Celebration, FL
……………………………………………………………………………………..