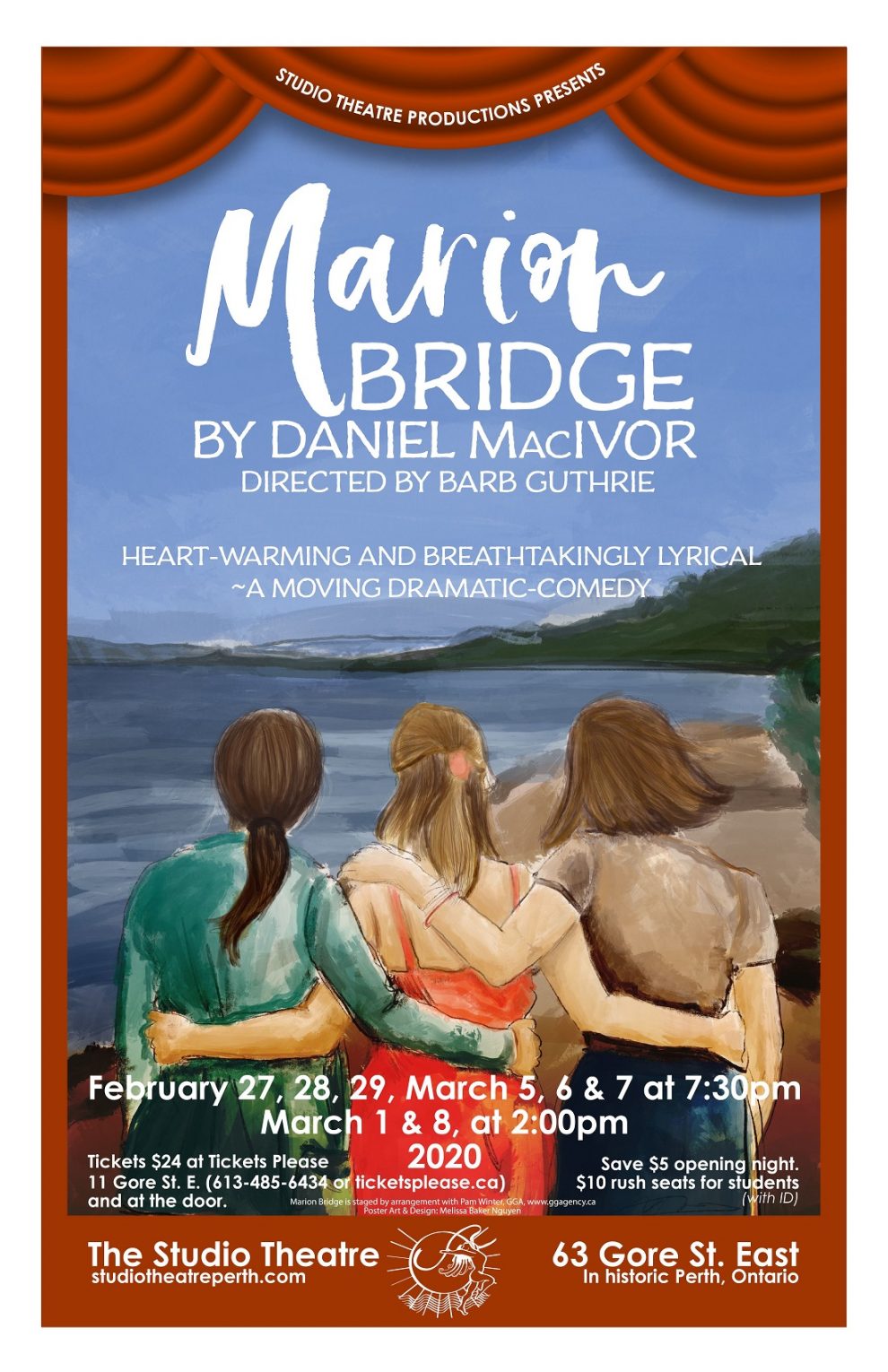 by Daniel MacIvor
Directed by Barb Guthrie
This all Canadian play is both touching and funny.  A flamboyant, alcoholic and under-employed actress, a nun suffering a crisis of faith and a soap opera addict come together under one roof.  What could possibly go wrong? These three estranged sisters are attending their mother's deathbed, and as they try to co-exist in the old family home, memories surface but don't quite jive.  This is a delightful play about sibling relationships, forgiveness and acceptance.
The play is set in a small community not far from the town of Marion Bridge in the Cape Breton region of Nova Scotia sometime in the last decade.  Written by Nova Scotia native and multiple award-winning playwright Daniel MacIvor, it is beautifully crafted theatre.
Tickets: $24 at http://www.ticketsplease.ca (in store, on-line, phone) & at the door
$10 rush seats at the door for students with ID
Opening Night Special – $5 off regular tickets
Date :
Feb.27,28,29, 2020
Event location :
63 Gore Street East, Unit 2 (Entrance on Colbourn Street)
Perth, Ontario
Contact :
Website: https://www.studiotheatreperth.com/