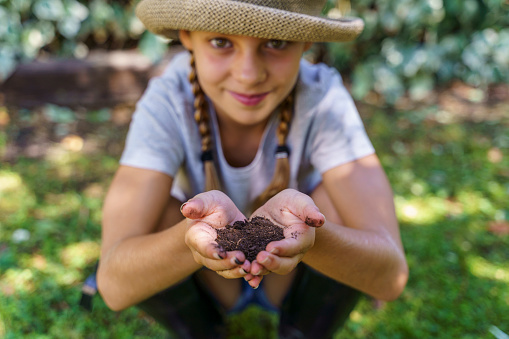 By City of Winter Park Sustainability Program
THIS CLASS WILL NOW BE HELD AS AN ONLINE CLASS. REGISTRANTS WILL RECEIVE INSTRUCTION ON HOW TO LOG-IN A WEEK PRIOR.
By composting, you can help reduce your overall landfill contribution and make organic matter able to improve the chemical, physical and biological characteristics of your soils.
Attend a City of Winter Park "Introduction to Composting" class and learn how to turn yard and kitchen waste into organic matter to use as a soil amendment, mulch, and potting soil. The composting of yard trash is an environmentally sound way to reduce solid waste by recycling a useful resource. If you have a large amount of food waste that ends up in the trash can or feel like you should contribute less to the overall flood of waste headed to our landfills, this class is for you. Designed for residents interested in learning about backyard composting, attendees will learn the basics of home composting, how to build your own compost system, and the benefits of composting. The workshop includes a presentation and an information packet.
We are offering free backyard composters to Winter Park residents. To become eligible, you must meet the following requirements:
1. Must reside within the City of Winter Park Boundary. Check your eligibility by viewing a map of the City of Winter Park Boundary.
2. Residents must attend one of our upcoming FREE Introduction to composting classes being led by UF/IFAS Extension Orange County. Limit one composter per household.
This program is sponsored by City of Winter Park Sustainability Program and UF/IFAS Extension Orange County. Composters made possible by Florida Department of Transportation – Drive It Home, Keep Our Paradise Litter-Free grant program. There is limited seating so please register for your space.
Date : December 8, 2020 from 5:30 to 7pm
Event location : Winter Park, FL
Contact :