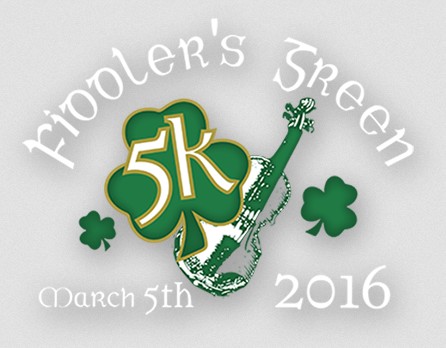 This fun run/walk is hosted by Fiddler's Green Irish Pub. The race, which begins at 7:30 a.m., starts at Mead Garden and meanders though beautiful Winter Park, returning to finish at Mead Garden.  From there, the runners are invited back for a beer and some fun at Fiddler's Green Irish Pub.
Proceeds from the Fiddler's Green 5k benefit two local charities: CECO and Habitat for Humanity. While registering for the 5k as an individual or as a team, you'll be given the option to also register as a fundraiser or one-time donor to one of the two charities.
Once you register as a fundraiser for the event, a website will be created for you that you can share with your family and friends through social media. The funds you raise will be sent directly to the charity of your choice automatically from ACTIVE.
What you Get with your Registration to The Fiddler's Green 5k!
•    Every participant gets a medal!
•    One Entry into the Fiddler's 5k
•    Fiddler's Green 2016 Limited Edition Fiddlers 5k T-Shirt
•    A Delicious Cold Beverage (A beer if you are of legal age – Your race number can be used to redeem a free beer anytime, not just the day of the race.)
•    Entertainment After The Run/Walk
•    Awards to Top 5 women and top 5 men
•    All participants receive a 2016 Fiddler's Green 5k medal!
Please click here to register for the 5K
Date :
Saturday, March 5, 2016 at 7 :30 a.m
Location event :
1300 S. Denning Dr.
Winter Park, FL 32789 United States
Contact :
Phone : 407-599-3397
More info at : http://fiddsgives.org  and here : http://www.meadgarden.org/