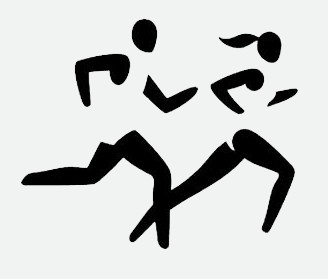 Winter Park Sunday Running Group
The Winter Park Sunday Running Group has been a source of pleasant running experiences and friendships for hundreds of runners over 40 years. We encourage and welcome runners of all ages and speeds to join us on the course which offers exceptional scenery throughout Winter Park. The most popular distances range from five to ten miles, but the course easily accommodates shorter loops of three or four miles. It is our policy to ensure that people new to the group are warmly welcomed and that they do not get lost on the course.
Date:
Sunday, November 6,13,20,27 2016 at 7 am
Where?
Park Avenue & Welbourne
Winter Park
Website:
https://cityofwinterpark.org/event/sunday-running-group/2016-08-07/
…………………………………………………………………………………………………………..
Fashion on the Avenue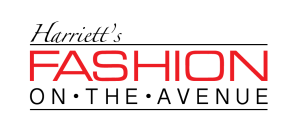 A Celebration of Our Local Fashion and Design Community.
This year marks the 10th anniversary of the Park Avenue Merchants Association shops and boutiques joining forces to celebrate Winter Park, Florida's fashion and design community. As the premier fall fashion event, Harriett's Fashion on the Avenue transforms downtown Winter Park into a fashionista's paradise complete with trunk shows, designer meet-and-greets, exclusive sales and parties hosted by the merchants of Park Avenue.
From Tuesday, November 1, through Saturday, November 5, 21 participating stores will host more than 50 in-store trunk shows, styling events and special sales. This is your chance to interact with some your favorite designers, products and services. Scan the Schedule of Events and mark your calendar for a fabulous week!
Date :
November 1 – 5, 2016 | 5 pm to 9 pm

Event location :
Winter Park, FL 32789 United States
Contact :
Website : http://winterpark.org/events-programs/winter-park-autumn-art-festival/
……………………………………………………………………………………………………….
Growvember Fall Plant Sale

Mead Botanical Garden is hosting its 3rd Annual Fall Plant Sale with an emphasis on fall gardening and a focus on edibles, backyard gardening, education, children's activities and holiday plants.
Date :
Saturday, November 5 at 7 pm | 8 am to 4 pm

Contact :
Mead Botanical Garden
1300 S. Denning Dr.
Winter Park, FL 32789 United States
407-599-3397
Website: http://www.meadgarden.org/
……………………………………………………………………………………………………….
Popcorn Flicks in the Park

Presented by Winter Park CRA and produced by Enzian Theater. This film series features classic films for the whole family. We encourage you to bring a blanket, a picnic or snacks, and some family and friends and join us! Free popcorn for everyone.
Aladdin

When street rat Aladdin frees a genie from a lamp, he finds his wishes granted. However, he soon finds that the evil has other plans for the lamp — and for Princess Jasmine. But can Aladdin save Princess Jasmine and his love for her after she sees that he isn't quite what he appears to be?
Date :
Thursday, November 10 at 7 pm

Contact :
For more information please call 407-629-0054
or visit website: enzian.org/film/popcorn_flicks
…………………………………………………………………………………………………………..
Winter Park Arts & Crafts Air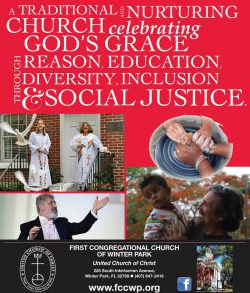 Come and do some gift and Christmas shopping. Invite your friends. Vendors will be selling hand crafted items such as: whimsical plants and flowers, hand crafted jewelry, fun bed pillow cases, pottery, photography, paintings, and more. Open to the Public! Free!  Live music!
For an application and more information, or of you are an artist or crafter interested in purchasing a table for $25, contact Ann Goodpasture: anngood45@gmail.com
Date :
Sunday, November 13 from 9 am to 3 pm

Contact:
First Congregational Church
225 S. Interlachen Ave.
Winter Park, 32789 United States
407-647-2416
…………………………………………………………………………………………………………..
The Noël Coward Celebration
presented by The Winter Park Playhouse
You're invited to a party as sparkling as a newly-popped bottle of champagne, a dazzling evening of ravishing melody and witty repartee! This effervescent musical revue is a lighthearted romp featuring thirty-three tunes and a bevy of sketches, anecdotes, writings and musings of the incomparable Noël Coward.
SHOWTIMES
Thur November 10 @ 7:30 p.m., Fri & Sat 11 and 12 @ 2 & 7:30 p.m.
Week 11/17 – Thur @ 2 p.m., Fri & Sat @ 2 & 7:30 p.m., Sun @ 2 p.m.
Date :
Thursdays, November 10 and November 17
Contact:
The Winter Park Playhouse
711 Orange Ave., Suite C
Winter Park, FL 32789 United States
For more info, please call: 407-645-0145 or visit website: https://cityofwinterpark.org/event/marvelous-party-noel-coward-celebration/all/
…………………………………………………………………………………………………………..
« Winter in the Park » Holiday Ice Skating Rink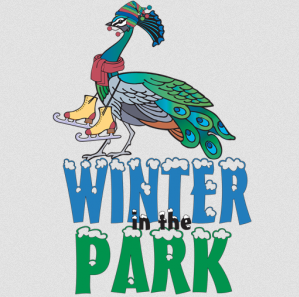 The City of Winter Park will bundle up once again for "Winter in the Park," the city's annual holiday ice skating rink in Central Park West Meadow. Snowflakes of all ages and skill levels are invited to chill out as they glide, spin and turn! Snow angels are invited to skate all day and admission includes skate rental.
Holiday music, games, carolers and so much more will flurry around you as you enjoy "Winter in the Park" during these hours:
Monday thru Thursday  ›  3 p.m. to 9 p.m.
Friday  ›  3 p.m. to 10 p.m.
Saturday  ›  10 a.m. to 10 p.m.
Sunday  ›  Noon to 8 p.m.
Advance reservations are required for private party/groups to avoid an icy avalanche of skaters at the rink.
Date :
Friday, November 18 to Sunday, November 27 at 3 pm
Contact:
Central Park West Meadow in Downtown Winter Park
New York Avenue & Morse Boulevard
Winter Park, FL 32789 United States
For more info, please call: (407) 599-3334
or visit Website: https://cityofwinterpark.org/Pages/Departments/Parks_and_Recreation/Winter_in_the_Park.aspx
…………………………………………………………………………………………………………..