Perth Lioness Club fundraiser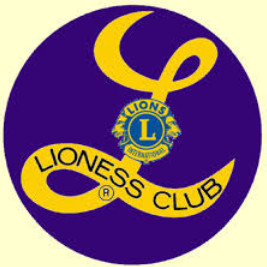 Elvis impersonator, Stephen Goodberry and wife, Debra Currier will be the entertainment; '50s and '60s costumes encouraged. Proceeds to GWMH Foundation. Adults | Free. Corner of Halton & Arthur Streets – Perth Fairgrounds.
Date :
Friday, May 4, 2018 to Saturday, May 5, 2018 from 6pm to 12am
Event location :
Perth Lions Club Hall, 50 Arthur St. at Halton St., Perth ON, K7H 3M6
Contact :
Phone number: Joyce Firlotte – (Res) 613-283-1170
E-mail: joyce.firlotte@gmail.com
Website: http://e-clubhouse.org/sites/perthon/contact.php
———————————————————
Perth's Hike for Hospice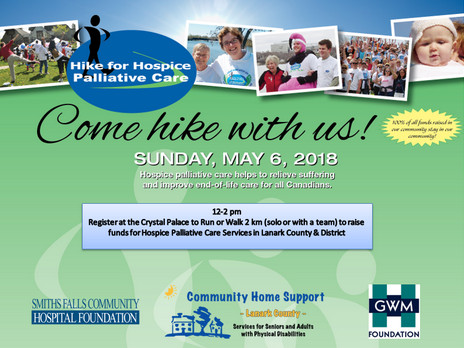 On Sunday, May 6th, 2018 rain or shine, it's time to HIKE for Lanark County's Hospice Palliative Care Services! Hike to support Hospice Palliative Care Services provided by Community Home Support Lanark County and Perth & Smiths Falls District Hospital.
All of the services are intended to give people with life-limiting or terminal illnesses the chance to be cared for at home or in hospital, in comfort and dignity. Silent Auction, BBQ, music by Henry Norwood.100% of all funds raised stay in our community!
Register at the Crystal Palace to run or walk 2km (solo or with a team) to raise funds for Hospice Palliative Care Services in Lanark County (noon to 2pm). Follow us on Facebook as we provide more information about the Hike for Hospice and share stories of the clients and volunteers supported by these services.
Volunteer Hospice Visiting Service – Provides trained volunteers to spend time with people living with a life-limiting illness to provide companionship and relieve family.
Day Hospice Program – Provides individuals like Frank and Dan with life-threatening illnesses the opportunity to participate in social/recreational activities and enjoy a meal in a supportive environment.
Date :
Sunday, May 6, 2018 from 12pm to 2pm
Event location :
40 Sunset Blvd., Perth, ON (613.267.6400)
Contact :
Phone number: John Baarda, Community Home Support at 613-267-6400
E-mail: jbaarda@yahoo.ca
Website: www.chslc.ca/hike
———————————————————
Find and Build Your Innner Peace

Enriching Me and My Reiki Community Presents: "Finding & Building Your Inner Peace" This year's conference will be in Perth, Ontario at the Historic Code's Mill Inn on the Park.
We have an incredible line up of presenters that will help you find, navigate and grow your Inner Peace. Our speakers include, Jennifer Clark (Soul Powered Peace),  Walking for Peace's Mony Dojeiji and Alberto Agraso (The Journey from Outer to Inner Peace),  Jaz -Jacynthe Villemarie (5 Practices To Grow Your Spiritual Business While Nurturing Inner Peace), Claire Scanlan (Chakradance),  Andrea Gerhardt (Chants by Hildegard of Bingen), Sarah Wibberley (Connecting to the Sacred:  Above, Below and Within), Andrew Fisher (Drumming up Heart Unity) and more surprises in store….a vendor market place will be open for the conference attendees and the public. For more information contact Denise Carpenter  613-913-2803 or visit reikiassociates.com and our Facebook Page. It is going to be an amazing day….hope to meet your there!! Denise, Brenda and Tristan
To register for this conference, please click here.
Date :
Sunday, May 6, 2018 from 8:30 am to 5pm
Event location :
Code's Mill on the Park – 17 Wilson Street East
Perth, ON K7H 1L3
Canada
Contact :
Phone number:  Denise Carpenter – 613-913-2803
E-mail: denise@reikiassociates.com
Website: http://calendar.perth.ca/default/Detail/reikiassociates.com
———————————————————
Film Night International presents: "Graduation"

WEDNESDAY, May 9, 2018 at either 2:00 or 7:00 at FULL CIRCLE THEATRE, PERTH or THURSDAY, May 10, 2018 at either 2:00 or 7:00 at STATION THEATRE, SMITHS FALLS.
A seemingly honest doctor who has channeled his ambitions for a better life into his daughter and her dream of studying in England is driven to extremes in order to protect her future.
Film Night International is a non-profit group run entirely by volunteers in partnership with the Film Circuit, a division of the Toronto International Film Festival Group that now has almost 200 locations across Canada screening independent films in communities that would otherwise not have the opportunity to see them. All Film Night International's profits, after expenses, are donated to the Perth Public Library.
Date :
Wednesday, May 9, 2018
Event location :
Perth, ON
Contact :
Phone number: Film Night International  – 613-267-1224
E-mail: filmnightperth@gmail.com
Website: http://filmnightinternational.blogspot.com/
———————————————————
2nd Annual Lanark Tradesman Tournament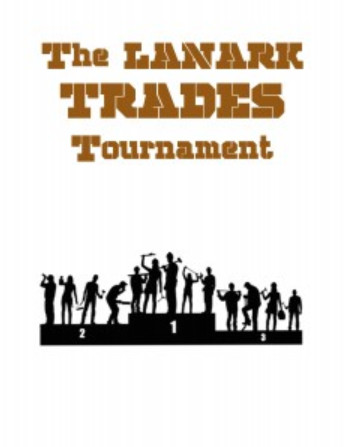 On Friday, May 11th, 2018 from 2pm-8pm, the Perth Enrichment Program hosts the 2nd Annual LANARK TRADESMAN TOURNAMENT being held at the Elliot Street Clinic (12 Elliot St., Perth).
Attractions and events include a beer garden, hamburgers, hotdogs and non-alcohol beverages for sale during the entire event. Purchase tickets to participate in games including toilet seat horseshoes, xacto darts, ping pong, hand sawing, pole climbing, flooring puzzle, bull riding, bouncy castle and games for children, human hamster balls.
Two teams will run head-to-head through a relay of events in a tag-team style (e.g., one team member completes the first event, then passes the baton to the next team member who completes the second event, then passes the baton to a third team member who completes the third, etc.) There will be a series of stations in which a team member is chosen to compete in the individual task. The top two teams will meet in the finals where each team will compete to build the best picnic table in the shortest time. This is a fundraiser for the Perth Enrichment Program.
The cost for entering a team is $250.00
Student Rate: $125.00
Teams are encouraged to dress in company attire.
Date :
Friday, May 11, 2018 from 2pm to 8pm
Event location :
12 Elliot Street in Perth
Contact :
Phone number: Trish Fielding, Perth Enrichment Program – 613-267-1660
E-mail: trish533@hotmail.com
Website: http://morepep.ca/lanark-trades-tournament-3/
———————————————————
Perth Farmer's Market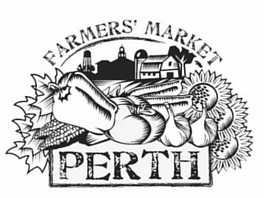 The PERTH FARMERS' MARKET opens for business on Saturday, May 12th, 2018. It operates from 8am to 1pm, every Saturday between Mother's Day and Thanksgiving weekends. Vendors will have local, organic and in-season fruit and vegetables, , as well as flowers and bedding plants, honey, maple syrup, preserves, baking, ready-to-eat food items and freezer meat. Crafters will provide a variety of local, handmade items inside the Palace. Enjoy breakfast in the Basin beside the Tay River. Entertainment on special weekends.
Date :
Saturdays, May 12,19,26 2018 from 8am to 1pm
Event location :
Perth, ON
Contact :
Phone number: Sarah MacKenzie  – 613-284-0578
E-mail: sarebmac@gmail.com
Website: http://www.perthfarmersmarket.ca/
———————————————————
Happy Mother's Day

It is the time for people to thank mothers and mother figures who took the time care for them and help them through life's challenges.
Early celebrations of Mother's Day originated from Canada's neighboring country, the United States. Carnations are a popular Mother's Day symbol in both Canada and the United States. Some people may choose to wear a carnation as a brooch on Mother's Day. However, other flowers are also given to mothers or mother figures to symbolize one's love and appreciation for them.
Many people send cards or gifts to their mother or mother figure or make a special effort to visit her.
Common Mother's Day gifts are flowers, chocolate, candy, clothing, jewelry and treats, such as a beauty treatment or trip to a spa. Some families organize an outing for all of their members or hold a special meal at home or in a restaurant. In the days and weeks before Mother's Day, many schools help their pupils to prepare a handmade card or small gift for their mothers.
The origins of Mother's Day are attributed to different people. Many believe that two women, Julia Ward Howe and Anna Jarvis were important in establishing the tradition of Mother's Day in the United States. Other sources say that Juliet Calhoun Blakely initiated Mother's Day in Albion, Michigan, in the late 1800s. Her sons paid tribute to her each year and urged others to honor their mothers.
Date :
Sunday, May 13 2018
———————————————————
Victoria Day!

Victoria Day, also known as May Two-Four, May Long, and May Long Weekend, is a Canadian holiday on the Monday preceding May 25. As such, it is the Monday between the 18th to the 24th inclusive, and thus is always the penultimate Monday of May. The date is simultaneously that on which the current Canadian sovereign's official birthday is recognized.
In some cities, fireworks displays or parades are held to mark Victoria Day. One of the most notable parades is held in the city of Victoria, British Columbia, which was named after Queen Victoria. Many people gather in parks to enjoy fireworks displays, which are particularly impressive in Hamilton and Toronto.
For many people, the long Victoria Day weekend marks the end of the winter and the unofficial start of the spring or summer season. After this weekend, gardeners can be reasonably sure that there will be no more frost until the autumn so they can sow or plant out delicate crops and plants. Victoria Day is marked as a public holiday at a national level. Many people have a day off work and schools are closed.
Background
Queen Victoria was born on May 24, 1819. Following the death of 3 uncles and her father, she became Queen of the United Kingdom on June 20, 1837 and reigned until her death on January 22, 1901. During Victoria's life, the British Empire expanded considerably. However, her powers as Queen of the United Kingdom were reduced as the House of Commons became more important and powerful in British politics.
The holiday has been observed in Canada since at least 1845, originally falling on Victoria's actual birthday (24 May 1819). It continues to be celebrated in various fashions across the country; the holiday has always been a distinctly Canadian observance.
Date :
Tuesday, May 21, 2018
———————————————————
Finding your feet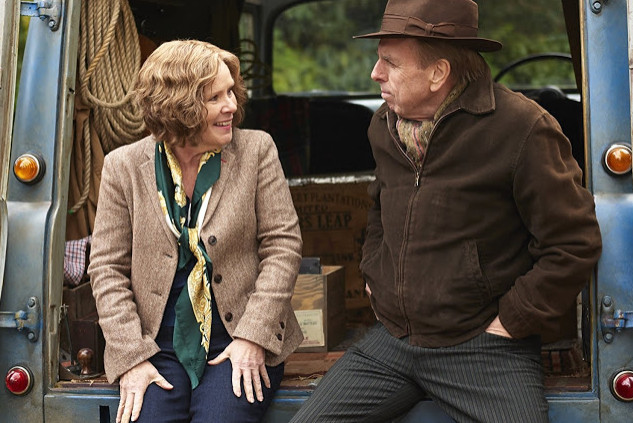 WEDNESDAY, May 23, 2018 at either 2:00 or 7:00 at FULL CIRCLE THEATRE, PERTH or THURSDAY, May 24, 2018 at either 2:00 or 7:00 at STATION THEATRE, SMITHS FALLS.

When a woman discovers that her husband of forty years is having an affair with her best friend, she seeks refuge with her estranged, outspoken, serial dating, free-spirited sister. She is reluctantly dragged along to a community dance class, where gradually she starts finding her feet.
Passes are available now at the Perth and District Union Public Library (for screenings in Perth) and at the Smiths Falls Public Library (for screenings in Smiths Falls). The price is $90 for all nine films. Individual tickets may be available at the door for $10 each. Pass holders should arrive at the theatre at least 15 minutes ahead of screening time to ensure a guaranteed seat. After that time, we will begin to sell individual tickets.
Date :
Wednesday, May 23, 2018
Event location :
Perth, ON
Contact :
Phone number: Film Night International  – 613-267-1224
E-mail: filmnightperth@gmail.com
Website: http://filmnightinternational.blogspot.com/
———————————————————
Sister Act – A Divine Musical Melody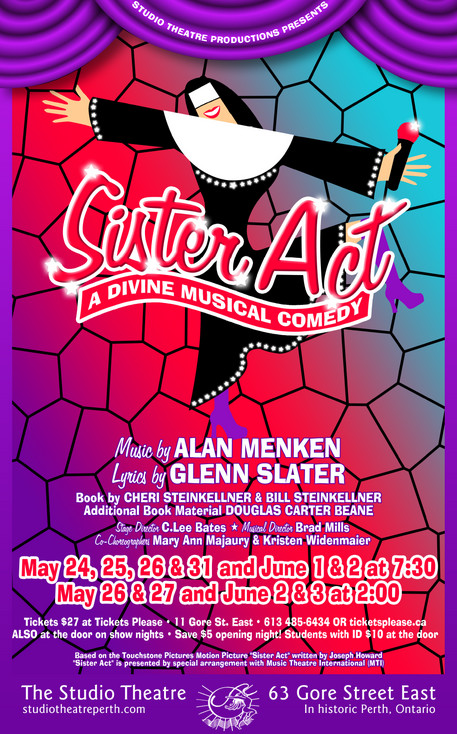 May 24th, the Studio Theatre will proudly premiere Sister Act, The Musical, featuring original music by Tony and 8-time Oscar winner Alan Menken (Newsies, The Little Mermaid, Beauty and The Beast, Aladdin, Little Shop of Horrors), with lyrics by Glenn Slater, book by Cheri and Bill Steinkellner, and additional material by Douglas Carter Beane. Nominated for five Tony Awards, including Best Musical, Sister Act, The Musical is the feel-good smash hit (based on the  hugely successful 1992 film) that has had audiences literally dancing in the aisles since it opened in 1995. The Studio Theatre's production will feature an astonishing cast of this area's favourite singing and dancing actors, plus a live 7-piece band under the direction of the great Brad Mills.
Overflowing with powerful multi-genre music, outrageous dancing and a truly moving story, Sister Act, The Musical has wowed audiences (more than 6,000,000 so far!) from Broadway to London, Brazil to Japan, Spain to Singapore. It's a musical story made in heaven.
Sister Act, The Musical opens at the Studio Theatre on Thursday, May 24th for ten shows: May 24, 25, 26, 31, June 1, & 2 at 7:30 pm, and May 26 & 27 and June 2 & 3 at 2 pm. Tickets are $27 at Tickets Please, 11 Gore St. E. and at the door on show nights. Save $5 opening night. Students with ID $10 at the door.
Date :
May 24,25, 26,31, 2018
Event location :
11 Gore St. E., Perth, ON
Contact :
Phone number: 613 485-6434
Website: http://ticketsplease.ca/
———————————————————
Chamber vs Chamber Event at Perth Outfitters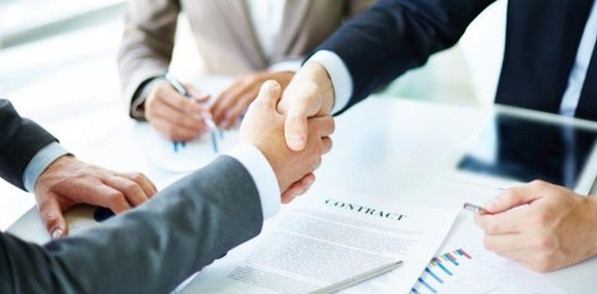 Perth Outfitters has welcomed the Perth, Smith Falls and Westport Chambers to participate in a Fundraising Event for Open Doors-Lanark Children and Youth. For the cost of ONLY $10 you get the use of mini-golf, kayaks, canoes, etc and a BBQ meal supplied by Open Doors. Register your mini-golf team today!
Fees admission:
$10/per person or
$40/per team.
Includes use of mini-putt, kayaks, canoes, etc. with a BBQ meal.
Date :
Wednesday, May 30, 2018 from 5pm to 7pm
Event location :
Perth Outfitters – 21 Craig St, Perth, ON K7H 1X8
Contact :
Phone number: Amber Hall – welcome@perthchamber.com
———————————————————