It's chic to reek at the Annual Lions Garlic Festival, located at the Perth Fairgrounds. Garlic producers, garlic products, vendors, food, cooking demos and displays, a licensed refreshment tent and entertainment, also featuring The Birds of Prey raptor demontrations.
SCHEDULE 2016
Over 70 Garlic, Artisans and Food Vendors on grounds and in Commercial Building at the Perth Fairgrounds
Saturday 9am to 5 pm
Sunday 9am to 4 pm
Admission: Adults $5 –Children under 12 free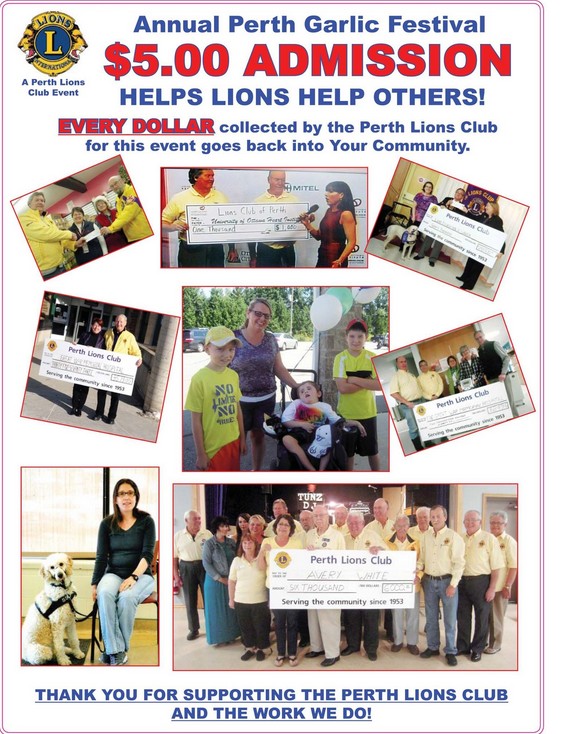 EVERY DOLLAR from this event goes to Your community to worthwhile projects supported by the Lions Club of Perth.
http://perthgarlicfestival.com/Schedule.htm
Date :
August 13 & 14th, 2016
Event location :
Perth Fair Grounds
Contact :
Call 1-877-268-2833; email alhearty@cogeco.ca or visit www.perthgarlicfestival.com for more information.