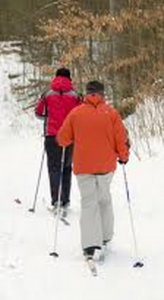 The date set for the Loppet this season is Sunday, February 8, 2015. Back this year by popular demand is our "Cookie Race", a 2.5 and 5 Km freestyle race for youth and the young at heart.
The lopet takes place at Murphys Point Provincial Park.
Sign up for the Loppet at the Tay Valley Ski Clubs website.