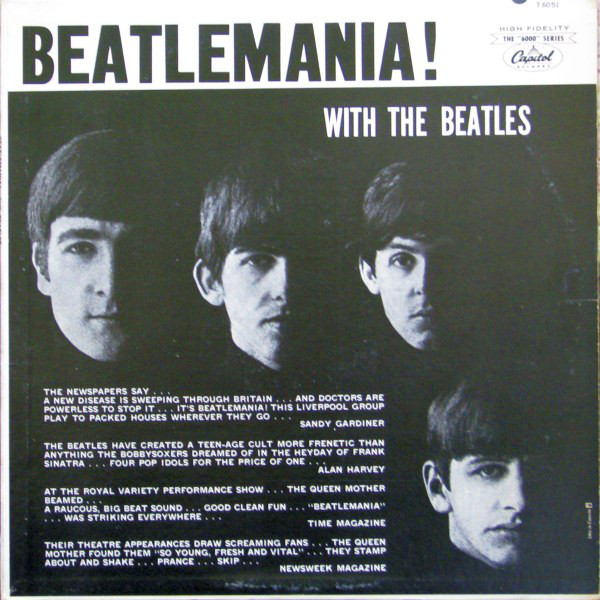 With live band Beatlejuice at the Stewart Park Festival!
"Lets all get up and dance to a song that was a hit before your parents were born."**
Seriously!
Academy of Musical Theatre presents "Beatlemania" at the Stewart Park Festival on July 20th, 2019.
The hey day of the "Fab Four" may seem like ancient history to some, but for us they're timeless. John, Paul, George, and Ringo produced some of the most beautiful songs ever and have inspired generations of other songwriters and performers, and now you can be part of their timeless magic.
Not only will we all get to sing and move to some of the greatest pop songs ever written – like Let it Be, I Wanna Hold Your Hand, A Hard Day's Night, Yellow Submarine, and many more – but we'll also accompanied by a live band! The acclaimed group, Beatlejuice, will be joining us during rehearsals and the final performance.
Join us as we celebrate the lives and music these musical icons from their early years until their final album.  The show follows the history of John, Paul, George and Ringo's incredible partnership, and celebrates their prolific diversity of music and style, which still permeates our culture even today!
Friday, July 19th at 1:30 pm at Code's Mill on the Park
Saturday, July 20th at 12:00 noon — Main Stage, Stewart Park Festival
Ages:  6 – 18
Fee:  $300
(HST exempt, all workshop materials included. Participants must provide own black performance shoes.)
Date :
Saturday, July 15, to Saturday, July 20, 2019 from 9am to 3pm
Event location :
Stewart Park
80 Gore Street East, Perth, ON
Contact :
Website: https://www.musictheatre.ca/