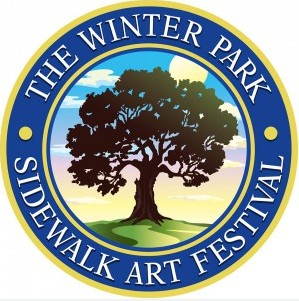 The 57th Winter Park Sidewalk Art Festival is one of the nation's oldest, largest and most prestigious juried outdoor art festivals, consistently rated among the top shows by Sunshine Artist and American Style magazines. Each year more than 350,000 visitors enjoy the show.
Festival hours are as follows:
Friday, March 18, from 9 a.m. to 6 p.m.;
Saturday, March 19, from 9 a.m. to 6 p.m.
and Sunday, March 20, from 9 a.m. to 5 p.m.
Expect to see dazzling sculpture and glass for the big pocketbook as well as smaller works to please just about anyone. Enjoy Friday night's jazz concert, children's workshop village and school art exhibits, and great food and sidewalk cafes.
This year about 1,100 artists from around the world applied for entry and an independent panel of judges selected 225 national and international artists to attend the show. The National Endowment for the Arts, The White House, Congress and many others have lauded the Festival for promoting art and art education in Central Florida.
Join us for this annual tradition in Winter Park, the City of Culture and Heritage. Please be sure to leave your dogs at home when you visit the festival as they are not allowed to enter the event. And those riding bikes can safely park it at the city's free Bike Valet service offered on Morse Boulevard! Special thanks to the city's Bike & Pedestrian Advisory Board members and volunteers!
Date :
Friday, March 18th 2016 at 9 a.m
To
Sunday, March 20th 2016 at 5 p.m
Location event :
Central Park Main Stage
Park Avenue & Garfield Avenue
251 South Park Avenue
Winter Park, FL 32789 United States
Contact :
For more details, please visit www.wpsaf.org