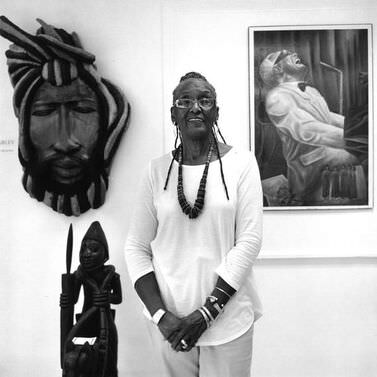 When the camera is put in their hands, and intergenerational connections are made, the results are powerful and lasting. Storytellers 18 was originally unveiled in the Fall of 2019 at the African American Museum of the Arts in DeLand as all storytellers' projects are first shown in their hometown.
Now on display at the Hannibal Square Heritage Center in Winter Park, this opening event includes a gallery talk by project creator and documentary photographer Peter Schreyer, and an opportunity to meet some of the Storytellers, project partners, and supporting Fellowship Artists at the Hannibal Square Heritage Center.
Since 1996, the Crealde Storytellers Teen Documentary Photography Program has given photography instruction to students ages 13–17, providing the opportunity for self-expression while exploring the heritage of their community. From Orlando's urban Parramore neighborhood to suburban Sanford and Apopka, to rural Geneva and coastal New Smyrna Beach, teens from around Central Florida have completed 18 photographic documentary exhibitions to date. Storytellers 17 and 18 projects were completed in Volusia County, and the finished exhibition is available to travel to museums, galleries, and community centers.
To schedule a private tour of the Heritage Center, contact Barbara Chandler: 321-594-3922 or bchandler@crealde.org. Tours are available from 12:30 -1 p.m., 2 – 2:30 p.m., and 3:30 – 4 p.m.
Date : August 1, 2020
Event location : Hannibal Square Heritage Center
642 W. New England Ave.
Winter Park, FL 32789 United States
Contact : 407-539-2680 – https://www.hannibalsquareheritagecenter.org/current-exhibitions.html