Fitness in the Park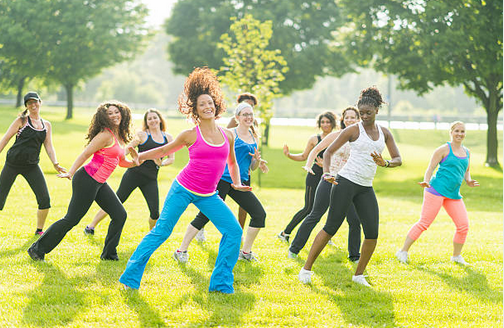 Free Fitness in the Park by Florida Hospital Celebration Health Fitness Centre & Day Spa from 8 am to 8:45 am.
Date :
Saturday, May 6, 2017
and
Thursday, May 18, 2017
Event location :
Lakeside Park
Contact :
Website: http://www.celebration.fl.us/events/fitness-in-the-park-4/
………………………………………………………………………………………
May Food Truck Friday
Our May Food Truck Friday will be on the 12th. Make plans to join us from 5 – 9 p.m. at Town Hall. Attendees can enjoy the sights and sounds of DJ Joe Magic, not to mention the culinary delights of many of central Florida's most popular food trucks.
Date :
Friday, May 12, 2017 from 5 to 9 pm
Event location :
Celebration Town Hall
851 Celebration Ave
Celebration, FL
Contact :
Website : http://www.celebration.fl.us/
………………………………………………………………………………………
Happy Mother's Day 2017!
Mother's Day is a celebration honoring the mother of the family, as well as motherhood, maternal bonds, and the influence of mothers in society. It is celebrated on various days in many parts of the world, most commonly in the months of March or May.
Background
Early Mother's Day celebrations can be dated back to the spring celebrations to honor Rhea, the Mother of the Gods, in ancient Greek civilization, according to some sources. Later, Mothering Sunday in the United Kingdom was traditionally a day for people to visit the church where they were baptized, although it now also celebrates motherhood in modern times.
Symbol
Early celebrations of Mother's Day originated from Canada's neighboring country, the United States. Carnations are a popular Mother's Day symbol in both Canada and the United States. Some people may choose to wear a carnation as a brooch on Mother's Day. However, other flowers are also given to mothers or mother figures to symbolize one's love and appreciation for them.
What do people do on Mother's day?
Many people remember their mothers and mother figures on Mother's Day.
Some people give cards, flowers, or chocolates, and/or make handmade items or special meals on Mother's Day. Others take their mothers or mother figures to the movies, a restaurant, café, or a day in a park. Some mothers and mother figures also receive special gifts such as jewelry, clothing, accessories, and gift vouchers for services or products.
Mother's Day falls on different days depending on the countries where it is celebrated. It is held on the second Sunday of May in many countries, such as Australia, Canada and the United States. It is held exactly three weeks before Easter Sunday in the United Kingdom. Sundays are usually non-school and non-working days in these countries.
Date:
Sunday, May 14, 2017 | all day
………………………………………………………………………………………
Sharks Swim for a Cause
The Celebration Sharks swim club will once again put their fins in the water to benefit Special Olympics.
Members of the Sharks will be given pledge sheets to give to friends and family on May 2. Emails will also be sent to all parents with attached forms. Sharks will raise $1 per lap they swim. Ex: if a shark raises $20, they must swim 20 laps. We will be serving a special of hot dogs, chips, and a drink, available for $5. Sharks are allowed to have a plate of food free of charge.
In the month of May, we will be speaking to residents and regular lap swimmers to see if they would be interested in joining the event and to advise them that the pool will be closed during this time. The Aquatics Manager would also like to invite a CHS swimmers who are interested in participating. The shark that raises the most money will win a $50 swimming prize for their contribution.
Date :
Saturday, May 26, 2017 from 5:30 pm to 6:30 pm
Event location :
Lakeside Pool,
Downtown Celebration,
Kissimmee, United States
Contact :
Phone contact: 407-566-1698
E-mail: aquatics@celebrationtownhall.com
Website: www.celebration.fl.us
………………………………………………………………………………………
Aloha Summer in Celebration!
Join us for a splashing good time at Lakeside pool on Wedsnesday, May 31 to say aloha to Summer. This event will kick off at 5 pm with the island sounds of DJ Joe Magic.
Grab your ohana, throw on your wetsuits, and surf on over to hang loose with other Celebration residents, while enjoying a complimentary hot dog and some "hawaïïan style" shave ice.
There will also be many pool activities to keep those younger water lovers entertained.
Date :
Wednesday, May 31, 2017
Event location :
Lakeside Pool,
Downtown Celebration,
Kissimmee, United States
Contact :
Town Hall Lifestyle Office
Phone contact: 407-566-1200
Email: lifestyle@celebrationtownhall.com
………………………………………………………………………………………