Independence Day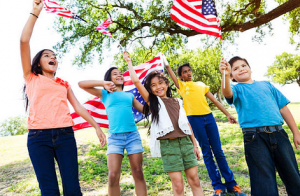 Independence Day is annually celebrated on July 4 and is often known as "the Fourth of July". It is the anniversary of the publication of the declaration of independence from Great Britain in 1776. Patriotic displays and family events are organized throughout the United States.
Independence Day is a day of family celebrations with picnics and barbecues, showing a great deal of emphasis on the American tradition of political freedom. Activities associated with the day include watermelon or hotdog eating competitions and sporting events, such as baseball games, three-legged races, swimming activities and tug-of-war games.
Many people display the American flag outside their homes or buildings. Many communities arrange fireworks that are often accompanied by patriotic music. The most impressive fireworks are shown on television. Some employees use one or more of their vacation days to create a long weekend so that they can escape the heat at their favorite beach or vacation spot.
Date :
July 4, 2017 | all day
Event location:
Celebration Florida
………………………………………………………………………………………
4th of july parade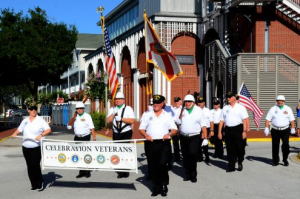 This year's 4th of July parade will kick-off at 9 a.m. from Town Hall, following a route along Celebration Avenue to Market Street and eventually concluding at the entrance to Lakeside Park.
Civic and service groups, families and individuals alike are all invited to participate. The most important part of the whole day is to be patriotic!
If you would like to participate in the parade or volunteer to help, please contact the Town Hall Lifestyle office at 407-566-1200 or lifestyle@celebrationtownhall.com. Download a parade application here.
Date :
July 4, 2017 at 9 am
Event location :
Town Hall to Lakeside
………………………………………………………………………………………
A Sci-Fi 4th of July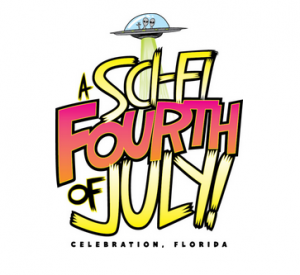 Celebration Town Center's World Famous 4th of July event presents "A Sci-Fi 4th of July" in beautiful downtown Celebration, Florida.
Celebration Town Center bring you "A Sci-Fi 4th of July" that will feature a movie/Sci-Fi themed costume contest at 7:00 PM, so come dressed as your favorite Sci-Fi or superhero character for a chance to win big prizes. It will also feature a synchronized fireworks spectacular set to a Sci-Fi themed soundtrack, bounce houses for kids, live music by Katty Shack, Gina Marie Inacandela, DJ Tami, hosted by Mark Daniel and more. So, get ready to dance the night away in a one of a kind, family-friendly event with a fireworks show you will be talking about for years.
There will be something for people of all ages as Town Center's KidZone will feature an assortment of inflatable games for kids and teens that will include a jousting area, bounce houses, face painting and more.
Additional music will be offered by The Dixieland Jazz Band. This unique group, made up of former members of the "Rosie O'Grady's Good Time Band" will offer patriotic music for the whole family to enjoy. Sponsored in part by Melia Suites Hotel, The Celebration Town Tavern, Axis Magazine and Sam Adams, this event will be "the can't miss place to be" this July 4th.
Celebration Town Center's World Famous 4th of July event presents "A Sci-Fi 4th of July" in beautiful downtown Celebration, Florida. Free Park and Ride Shuttle will be available from 215 Celebration Place.
Come early, stay late, and have fun at this year's "A Sci-Fi 4th of July".
Event schedule:
4:00 PM Event Opens/DJ Tami Begins
5:00 PM Park and Ride Service Begins from 215 Celebration Place
5:30 PM-7:00 PM Katty Shack
7:00 PM Costume Contest (come dressed as your favorite Sci-Fi or Super Hero character) (Two Categories: 15 and under, 16 and up)
7:30-9:00 Katty Shack performs Kattyshack (1 of 1)-12
9:00 PM National Anthem-Gina Marie Incandela
9:05-9:25 Fireworks
9:30-10:00- Katty Shack performs
10:00PM Event Closes
11:30 PM Last Buses Depart to Park and Ride
Date :
July 4, 2017
Event location :
215 Celebration Place
………………………………………………………………………………………
Summer Breakout – Week 6

Our annual Celebration summer camp runs from June 5 to August 4 and provides daily care for children age 6-12, with exciting and interactive activities for all.
Click here to register or for more info!
Rock N' Bowl! July 10-14
Don't forget your backstage passes. because it's time to ROCK OUT this week and channel your inner rock star. Campers will have the opportunity to belt out some of their favorite tunes and will even create their own music and instruments. Field Trip – Splitsville at Disney Springs
Summer Breakout incorporates a balanced schedule of indoor and outdoor activities. Each day has a structured timeline of fun and safe activities supervised by the parks & recreation staff. Campers can expect weekly themes, field trips, swimming, playing games outside, enjoying our fantastic Spring Park playground, along with crafts, dancing, building timeless friendships and more.
Date :
Monday, July 10, 2017 at 9 am
Event location :
Heritage Hall
Contact :
Please contact 407-566-1200 for more info
e-mail: parks.rec@celebrationtownhall.com
………………………………………………………………………………………
July Food Truck Friday
Our next Food Truck Friday is July 14. Make plans to join us from 5 – 9 p.m. at Town Hall. Enjoy the fun and sounds of DJ Joe Magic throughout the evening. The evening will also mark our annual Community Services night, come on out and meet some of our first responders. Schedule lineup includes: Kona Dog, Big Belly's food truck, TJ's Seafood Shack, Willy T's Crab Shack, Ole Aioli, French Fry Junction, Jour de Crepe, Steak it Easy, Mama's Delights, Saigon Sizzle, Freeze your Brain, Chicken Waffle Grill, Daydream Pizza.
Date :
Friday, July 14, 2017 at 5 pm
Event location :
Celebration Town Hall
851 Celebration Ave
Celebration, FL
Contact :
Website : http://www.celebration.fl.us/
………………………………………………………………………………………