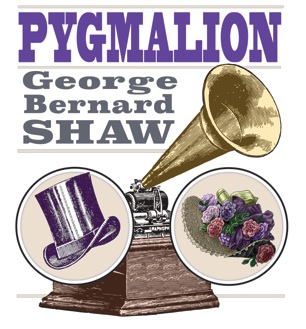 Classic Theatre Festival Presents Bernard Shaw's "Pygmalion" from July 19th to August 12th, 2019 at the St. James Anglican Church Auditorium in Perth.
When a bombastic professor of dialects tries to turn a working-class flower girl into an upper-class lady, comic sparks fly in this most popular of Shaw's plays (the basis for the musical My Fair Lady). Full of unforgettable Shavian characters – Henry Higgins, Eliza Doolittle, Colonel Pickering, and Alfred Doolittle, among others – it's a legendary satire on class, gender, and particularly British mannerisms all served up with gentle and loving humour.
You will feel warmly welcomed and always entertained at the Classic Theatre Festival. Located in an intimate, air conditioned, wheelchair accessible 120-seat theatre at historic St. James Anglican Church, our focus is on professional quality with a community feel. Many audience members comment that our shows leave them with the same heartfelt sensation they get when watching the best of classic movies.
Stroll down memory lane and test your knowledge of Canadian theatre history with artifacts and press materials from the Stratford and Shaw Festivals, among many others. See if you can name the famous actor who appeared on a Canadian stage, and take in new historical themes each summer as part of this permanent lobby fixture.
Date :
Friday, July 19 to August,11, 2019
Event location :
54 Beckwith St. E.
Perth, ON – Canada
Contact :
E-mail: info@classictheatre.ca