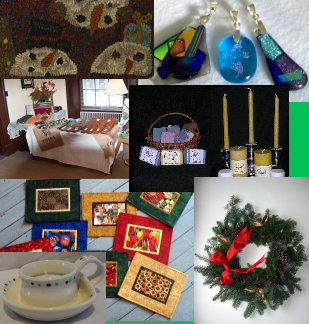 The 26th annual "Nick of Time" show will be held on Saturday, December 7th,

10:00a.m. – 3:30 p.m

. in Perth, Ontario's historic and elegant McMartin House, 125 Gore St. East.  This is a juried show of fine arts and crafts featuring original and unique creations by skilled artisans.

Cash donations for Perth's  food bank "The Table" will be collected at the show.
Date :
Saturday, December 7, 2019
Event location :
McMartin House
125 Gore St. East, Perth Ontario
Contact :
Kathryn Makinson
kathryn_makinson@yahoo.com