Perth & District Horticultural Society Monthly Meeting
The PERTH & DISTRICT HORTICULTURAL SOCIETY meets the second Tuesday of every month (January to June and September to November) in 2016, 7:30pm at St. Paul's United Church, 25 Gore St. West in Perth.
On the 2nd Tuesday of the month from January to June, September and October. The November meeting starts at 6:00 p.m. on the 4th Tuesday. No meetings in July, August and December.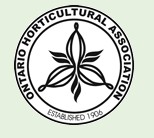 Plans are being made to bring exciting speakers to each meeting.
This month's meeting will be about: "The High Line – A Unique Urban Park"
Speaker: Rob Brandon
Date :
September 13, 2016
Location event :
at St. Paul's United Church,
25 Gore St. West – Perth
Contact :
Perth & District Horticultural Society
P.O. Box 494
Perth, ON
K7H 3G1
For more information on how you can attend, please contact the president, Jane Law, at perthhortpres@gmail.com or
visit the website: http://www.perthhortsociety.com/
…………………………………………………………………………………
Bingo at Perth Civitan Hall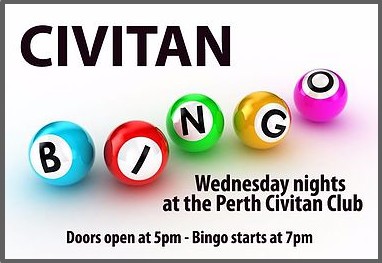 Every Wednesday night at the PERTH CIVITAN HALL, BINGO starts at 7 pm. Doors open at  5 pm.
Date :
Wednesdays September 7,14,21,28, 2016 @ 7 p.m.
Location event :
Located at #6787 Cty. Rd. #43 outside
at Perth Civitan Hall
Contact :
Please call the hall at 613-267-2181 for further information or visit: http://www.perthcivitan.org/
…………………………………………………………………………………
Over the river and through the woods
The Grandmother of all comedies. A warm-hearted story about family, faith, and food.
Nick Cristano is a single, 29-year-old and has just been offered his dream job, but not in the same town as his grandparents. His grandparents, whom he has had Sunday dinner with every week of his life, did not take the news so well. After all, family is the center and the heart of life they say. With his parents and older sister having already moved away, the grandparents get creative to keep Nick in town. Outrageous plans are hatched, hilarious games are played, a blind-date is arranged, and stories are told; resulting in a hilarious situation taken to an extreme that can be shared and cherished by any family. This show is guaranteed to make you love your family all over again this Christmas season.
Cast
Nick: Andrew Hampton Livingston
Frank: Michael Poisson
Aida: Mary Lucy Bivins
Date :
September 22 – October 2, 2016
Event location :
The Studio Theatre
63 Gore Street East. Perth
Overlooking the Tay Basin
Contact :
Website : www.studiotheatreperth.com
…………………………………………………………………………………
Perth Farmer's Market 2016
THE PERTH FARMERS' MARKET takes place every Saturday morning between May 7th and October 8th, 2016, in the Tay Basin Parking Lot and around the Crystal Palace.
Vendors are set-up between 8am and 1pm and offer fresh, local, organic in-season produce, plants, preserves, meat, home baking, and tons of other goodies. The Market also offers artisans and crafts, jewellry, entertainment occasionally and chance to have breakfast at the Piggin' Out Market Cafe. This is a great way to spend a Saturday morning, getting to know your local producers in the heart of downtown Perth!
Date :
September 3,10,17,24

Location event :
Downtown Perth
Contact :
Website: http://perthfarmersmarket.ca/
…………………………………………………………………………………