---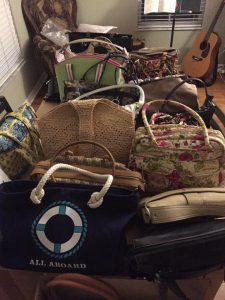 It's time to update your Summer Handbag Wardrobe!
Handbag Auction!
Friday, July 8, 2016
at Food Truck Friday in Celebration!
851 Celebration Avenue
5:00 – 8:00 pm
Emily V, a member of Girl Scout Troop #1436 and a member of the Celebration Foundation WINGS Power Lunches at Celebration K-8 is sponsoring a Handbag Auction as a fundraiser for the WINGS program.
Over 50 name brand and designer handbags have been donated…some new and some gently used. What an excellent opportunity to get a little something new for the summer at Emily's Handbag Auction! She is working on her Bronze Award and benefiting a program she loves!
Thank you Emily V. for demonstrating such great leadership skills and initiative!
Celebration Foundation
610 Sycamore Street, Suite 110 Celebration, FL 34747