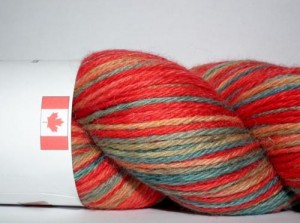 Welcome to the McDonalds Corners Farmers Market where you can buy locally-grown food. On July 25, you'll also be able to buy locally produced yarns, spinning fibre and beautiful artisan-made garments.
When: July 25th
Time: 9:00 a.m. to 1:00 p.m.
Place: MERA Schoolhouse
Local fibre producers and spinners, knitters, weavers and felters have formed a group called Fibre Roads, with the aim of promoting the 'buy local' concept in the fibre arts. After all, Eastern Ontario was once a major centre of textile manufacturing – and now, people in this area are raising fleece-breed sheep, alpacas and llamas, and creating the heirlooms of the future.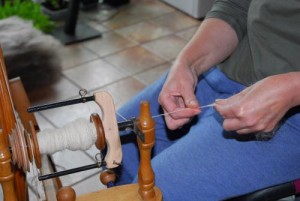 On July 25, Fibre Roads members will be selling at a mini-Fibre Festival at MERA. While you're at the Farmers' Market, come round the other side of the Schoolhouse and see the work of local fibre artists and watch them demonstrating spinning, weaving, carding, and other fibre work. You can even try your hand at some of those techniques!