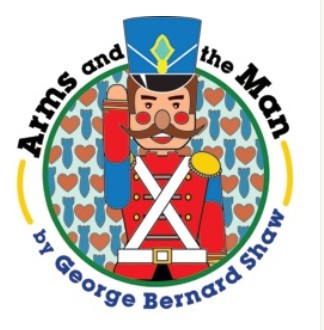 Classic Theatre Festival Presents: George Bernard Shaw's "Arms and the Man" from July 22nd – August 14th, 2016. "Arms and the Man" is a delightful comedy satirizing the futility of war. George Orwell called it "the wittiest play" Shaw ever wrote.
"Arms and the Man in Perth: A Delight from beginning to end!" – Iris Winston, Capital Critics Circle
NEW THIS YEAR: Pre-show Talks explain the history, story, background, and social/cultural context of the play and playwright and are included with the price of your ticket. Pre-show Talks are presented at 1:30pm before each matinee, and at 7:30pm before each evening performance (excluding opening night).
Get your tickets today to Shaw's uproarious comedy, playing in Perth until August 14th, with 8 shows a week. Like the very happy audiences who are applauding this show, you will be glad you did!
For Tickets and Prices, click here.
Date :
August 10 – 14, 2016 at 2 pm
Event location :
54 Beckwith Street East
Contact :
For further information on where to purchase tickets, please visit: www.classictheatre.ca