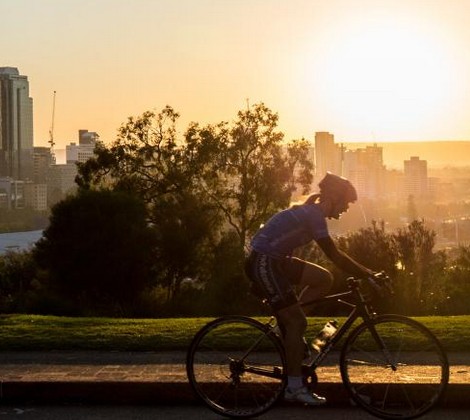 Cyclosportif Perth – Cycle Tour will be taking place on September 24th, 2016, starting at the Perth Lions Club.
The Perth area is a beautiful and well kept secret for cycling. Maybe surprisingly, the area also has a tremendous network of dirt roads and trails on which to ride. These routes can be used to cut across some of the busier paved roads.  They also tend to go in areas not normally seen on two wheels.  Some of the best riding can be found on these routes, and this is your chance to check them out!
Late September brings with it the beginning of the beautiful fall colours in the Rideau Lakes Township and we want you to experience it firsthand. Come join hundreds of cyclists on the roads in, around and between Perth, Murphy's Point, Portland, and Westport.
Cyclosportive Perth is not a race–there will be no results and no timed sections.  You can go hard if you want, or you can simply take your time and enjoy the scenery.
We've got something for most everyone, from "The Roadie 100k" to "The Roadie Century" to the even more adventurous folks who like a bit of dirt and gravel with "The Dirty Version"–100k on a mix of paved and dirt roads.
Please, click here to register !
Date :
Saturday, September 24, 2016
Event location :
Perth Fairgrounds,  50 Arthur St.
Perth ON
Contact :
Website : http://www.cyclosportiveperth.ca/