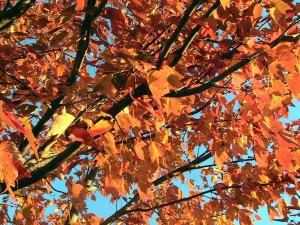 "Delicious autumn! My very soul is wedded to it, and if I were a bird I would fly about the earth seeking the successive autumns." – George Eliot
The 1000 Islands Fall Foliage package includes:
A non-smoking room (on the same level for your easy access)
Continental buffet breakfast
A meal voucher to a local restaurant (so that you can also experience the town during your stay)
A 1000 Islands cruise (Gananoque Boat Line)
Admission to the 1000 Islands Tower on Hill Island
A visit to Jones Falls Locks
A visit to the most interesting Rideau Canal Museum in Smiths Falls
and more!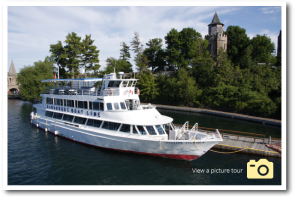 Are you eager to explore the beauty of 1000 Islands? We have given you the opportunity to do it in style with a cruise that will leave you with plenty of memorable moments. Sit back and relax while enjoying the warm fall colors along the banks of the St. Lawrence River.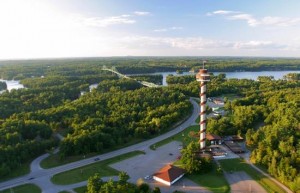 You'll also get the chance to get the best of what the area has to offer. Celebrating its 50th anniversary, The 1000 Islands Tower is a unique tourist attraction, the only one of its kind in the 1000 Islands. The Skydeck will reveal to you the beauty of the area in a way you won't forget. Running continuously, the elevator takes only 40 seconds to reach the first (glass enclosed) of three observation decks and provide visitors with a spectacular photographic opportunity as they enjoy the panoramic view of the 1000 Islands and St Lawrence River stretched out 130 meters below.
The rates vary according to dates, room type and package inclusions. Visit our ONLINE RESERVATION SYSTEM (https://reservations.1000islandtours.com/)to get your rate; or call us Toll Free at 1-800-267-9497 and allow our friendly front desk staff to help you plan your 1000 Islands Getaway!
Please Note: there are no double discounts and packages must be reserved in advance to avoid disappointment. Packages are subject to availability of the attraction and hotel. Rates and Packages are subject to change without notice. There are no refunds for unused portions of packages.
For more information click here: fall-foliage
Find your own fall visiting us during one of the most beautiful seasons in 1000 Islands. Book your 1000 Islands Fall Foliage Escape today!