The 1000 Islands Playhouse Live Theatre package includes:
A non-smoking room (on the same level for your easy access)
Continental buffet breakfast
A meal voucher to a local restaurant (so that you can also experience the town during your stay)
A performance at the Thousand Islands Playhouse live theatre on Gananoque's waterfront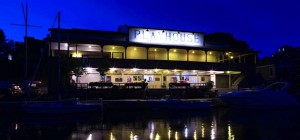 Located on the banks of the St Lawrence River in Gananoque, Ontario, the Thousand Islands Playhouse is the most popular summer theatre in Eastern Ontario. It has earned its reputation for producing works with very high production values. Attracting more than 44,000 tourists and area residents per year, the Thousand Islands Playhouse will surely impress you!
The rates vary according to dates, room type and package inclusions. Visit our ONLINE RESERVATION SYSTEM (https://reservations.1000islandtours.com/)to get your rate; or call us Toll Free at 1-800-267-9497 and allow our friendly front desk staff to help you plan your 1000 Islands Getaway!
Please Note: there are no double discounts and packages must be reserved in advance to avoid disappointment. Packages are subject to availability of the attraction and hotel. Rates and Packages are subject to change without notice. There are no refunds for unused portions of packages.
Book your 1000 Islands Playhouse Live Theatre package today!